Dream Glow's First Year Collector's Edition
Get our first four issues in one shipment and celebrate our inaugural year as a print literary magazine! All four limited edition first year issues (Fall 2020-Summer 2021) come packaged with a canvas tote carrier bag (your choice between our Whalien 52 and Dis-ease designs). Collect all our issues and mark Dream Glow's first year in print while these items are still available!

They will be mailed to you once the summer issue has been released!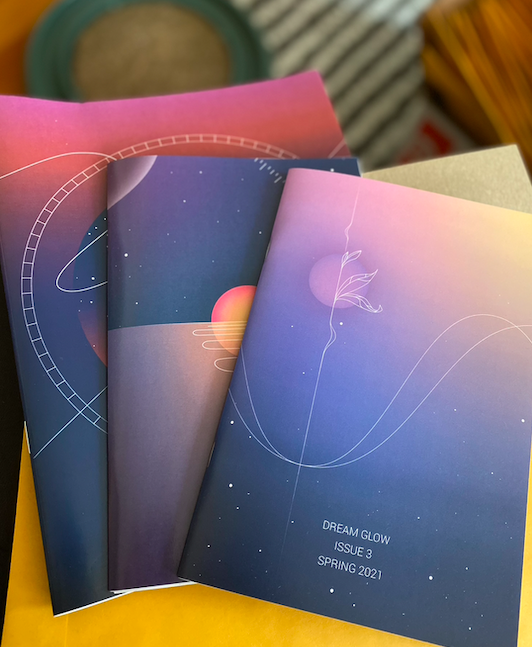 Dream Glow Summer 2021 Print Issue (Pre-Order)
Welcome to our Summer 2021 Print Issue, which completes our first full year of publication! For the first time, a Dream Glow Issue showcases multiple works of short fiction (so if you love short stories, you've come to the right place). We're also excited to feature the work of multi-talented poets and visual artists alongside original visual layout of a picnic on a summer's day. Our full-color print magazine is hotter, sweeter, and cooler than ever this summer!




Dream Glow Spring 2021 Print Issue
Our lively Spring 2021 issue features work from 11 talented poets, artists, and non-fiction writers! Our longest, most genre-diverse issue to date, the Spring 2021 Issue has a botanical garden visual theme fitting both the season and the work displayed. As always, our full-color print magazine shares work inspired by BTS's artistic project. We hope that you enjoy the rebirth of spring and find fresh creative inspiration among these pages!



Dream Glow Winter 2021 Print Issue
Our Winter 2021 issue features work from 10 incredible poets and artists from around the world. Organized around marine and ocean visual themes, this 24-page, full-color magazine shares work inspired by themes from BTS's artistic project that have influenced many artists and writers. This issue also focuses on connection, and hope for the future. The issue is printed and shipped both in the U.S. (shipping price included) and internationally (additional $3 for shipping).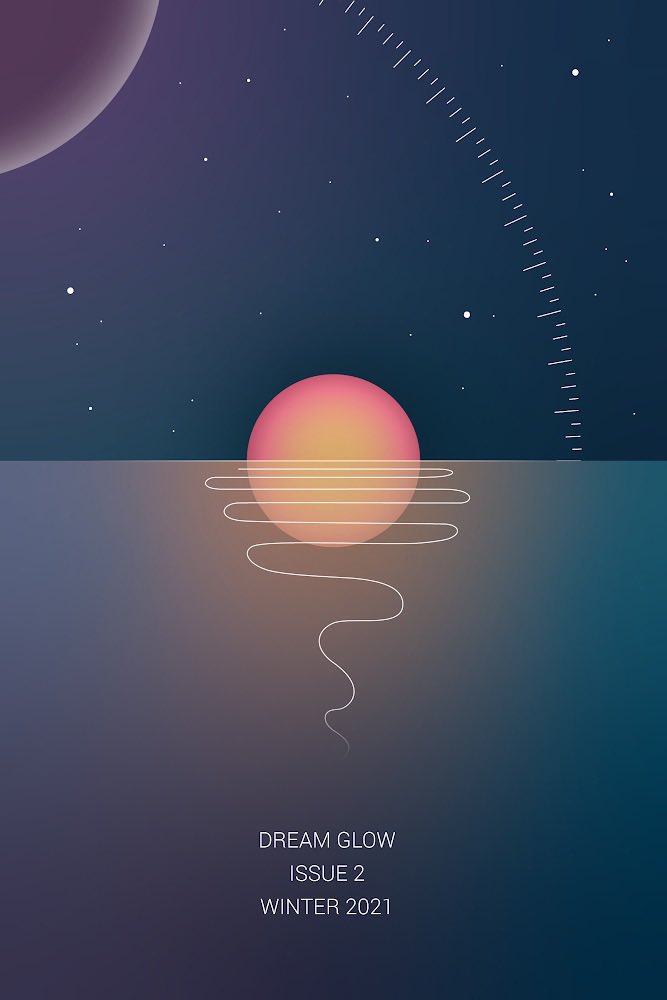 ---
Dream Glow Fall 2020 Print Issue
Our Fall 2020 issue features fiction, poetry, and visual art created by ARMY across the world. This full-color, 20-page issue with an astrological theme showcases original designs throughout the magazine. Join the Dream Glow Community by purchasing your copy of our commemoratory first issue! This issue also focuses on connection, and hope for the future.